Partner2Care (P2C) offers an independent advisory service that is available to support people who have a need for care at home and would like support to arrange or manage your care.
 
  We can support people not only in North Somerset, Bristol and  South Gloucestershire but over the whole of the South West. 
Our office in Portishead, North Somerset is open 9am - 5pm Monday - Friday*
Out of hours - please contact the Emergency Duty Team for North Somerset, Bristol & South Gloucestershire on 01454 615 165.
*Office opening hours now differ due to COVID-19 restrictions, however our phoneline 0800 111 4167 remains open 9am - 5pm Monday - Friday.
We can provide a support service to help and support you in managing all of the tasks listed below if required:
Your P2C adviser/assessor will offer advice to:
Visit you at home to explain the help they can provide
Advise you about setting up a bank account for your care needs
Help you recruit and employ staff
Help you to set up a system for dealing with tax and National Insurance for someone you employ
Offer a payroll service if needed
Help and explain how to keep financial records to show what you have spent
Be at the end of a phone if you need advice
Recruitment
Staff management


MEET OUR TEAM

Tracey Roberts
Business and Service Delivery Manager 

Tracey is a Registered General Nurse by background and has been in the Health Sector for over 35 years. Tracey trained and worked at Charing Cross Hospital London and as a District Nurse across West and Central London, Oxfordshire, Berkshire and the West Country.

Tracey has worked within the private healthcare sector, managed NHS Continuing Healthcare Services and across Community Services as a Service Improvement and re-design Manager where the development of Personal Health Budgets was part of her project portfolio.

As an ILM 7 Coach, Tracey believes that with support, people are empowered to make the right choices for themselves and is proud that Partner2Care provides the infrastructure of clinical, training, brokerage support and payroll services to guide Personal Health Budget holders in improving the quality of their lives.


Julia Counsell
Nurse Assessor
Julia qualified as a nurse 42 years ago, initially qualifying as a nurse in learning disabilities. During her career she has worked in many areas including working with children with severe learning and physical disabilities, often with limited life expectancy.
Julia worked with adults moving from the old hospitals for persons with a learning disability into the everyday community. This enabled her to develop skills in person centred planning which was essential for each person making this transition.
Following this she worked with children and young adults with challenging behaviour, autism and mental health problems, again helping this group to move from the hospitals to homes in the community.
Following this Julia developed her interest in Autism Spectrums Conditions 'ASC' in a specialised secure hospital for persons with Autism and Asperger's conditions. This was an area that went on to support persons with Asperger's who were moving from some of Britain's biggest secure hospitals on their journey back into society.
She then moved to the community nursing team, initially with learning disabilities and then to being the specialist nurse in Somerset for the Mental Health team in their Asperger's service. During this time she was part of a team that set up Personal Budgets for the Mental Health team (now referred to as 'Direct Payments').
Julia's next  move was to North Somerset Community Partnership (NSCP) as the first Continuing Healthcare Nurse in learning disabilities, working on complex assessments to determine eligibility for NHS funding and also facilitating packages of care for the very ill and those with difficult behaviours.
Julia's final journey has been as project manager for setting up the service Partner2Care (P2C) for those in the Bristol, North Somerset and South Glos area and helping to develop 'Personal Health Budgets'. This is a role she feels passionate about as it offers people a very person centred approach to their care and allows them to stay in their own homes with often very difficult life limiting conditions. 
Thelma Howell
Nurse Assessor
With over 40 years NHS experience, Thelma is a Registered General Nurse, Midwife and Health Visitor.
Thelma trained at the Bristol Royal Infirmary, working in Trauma and Orthopaedics as a newly qualified Staff Nurse before specialising in Renal Nursing at Guy's Hospital in London. She qualified as a Midwife in 1984 and spent several years working at Southmead Hospital Maternity Unit. In 1991 Thelma joined the Avon Infant Mortality Team as a Research Midwife and was a part of the internationally renowned team that launched the 'Back to Sleep' campaign and revolutionised advice on safe sleeping positions for new infants. As a result, the incidence of Cot Death across the UK was dramatically reduced.
Thelma then qualified as a Health Visitor before moving into a management role. After joining North Somerset Community Partnership she became Director of Operations with opertational responsibility for all nursing and therapy services. In 2015 Thelma decided to retire and return part-time as a Nurse Assessor (Personal Health Budgets) where she is committed to supporting people with complex conditions to 'live their best life' with a personalised care package.


Daniela Hart
Clinical and Operational Lead
Daniela is a very experienced Registered Adult Nurse and Registered Children's Nurse of over 26 years. She combines an in depth knowledge and experience of both acute and primary, community and continuing healthcare with a strong background in Continuing Healthcare. She has worked in CHC for all types of assessments and reviews, including DST by MDT; Hospital assessments, Fast Track Reviews; and Retrospectives Reviews and currently Personal Health Budgets for adults and children.
Daniela enjoys the opportunity to support people to have choice and control in how they manage their healthcare and is committed to supporting and delivering person-centred care.

To find out more about our Nurse Assessor's role, please read Dani's blog
Georgina Jones
Nurse Assessor
Georgina has worked as a Registered Nurse since 1986. She also holds a District Nursing qualification. Her career started working in hospitals and then she moved into community nursing providing care and promoting and maintaining independent living through information, guidance and training for patients, carers and families.
Georgina has a strong background in Continuing Healthcare, working on complex assessments to determine eligibility for NHS funding and also facilitating packages of care for those at the end of their lives. Georgina has a keen interest in people improving and managing their own health and having greater choice and control in how they want to live their lives.
Linda Cord
Trainer

Linda is a Registered General Nurse, Registered Mental Health Nurse with a Non-Medical Prescribing Qualification and as Partner2Care's Trainer she has also gained qualifications in First Aid and Manual Handling.
Linda started her nursing career in Glasgow before moving to London and then finally to North Somerset. She has experience of working in a variety of areas from Hospital, Community Nursing and Occupational Health. In her current role as Trainer she is enthusiastic and committed.
Her main focus is to improve knowledge and encourage learning for those who care for people in their own homes.

To find out more about our Trainer's role, please read Ann's blog
Ross Peacey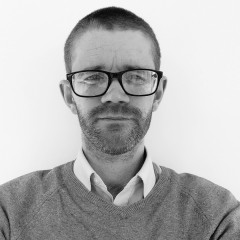 Payroll, Brokerage and Support Officer
Ross joined Partner2Care in 2015 as a Brokerage & Support Officer. Ross has worked for 10 years in a health and social care setting providing support for vulnerable children & adults.
To find out more about our Payroll, Brokerage and Support Officer's role, please read Ross' blog
Louis Roberts
Payroll, Brokerage and Support Officer

Louis joined Partner2Care in 2017 after working for the organisation (North Somerset Community Partnership) for a number of years in teams such as Continuing Healthcare and Heart Function.
Louis has been insturmental in developing Partner2Care's Payroll service.

Rebecca Francis
Payroll, Brokerage and Support Officer
Becky was the first Brokerage and Support Officer to join the team back in December 2014. Originally employed in a Sales and Marketing capacity, Becky's role has developed with the service.

Skills: Makaton
Samantha Woods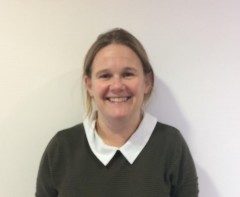 Payroll, Brokerage and Support Officer
Sam joined the Partner2Care team in October 2017 as the team Administrator before becoming a Brokerage and Support Officer in January 2019.
Sam has a keen interest in finance and is one of the Payroll leads for the team.

Claire Johnstone
Administrator

Claire has 4 years Mental Health Admin experience and previously worked within health and social care for 9 years.