OUR LATEST BLOG
16th June 2020
PARTNER2CARE
How our service is adapting to the challenges of COVID-19
Written by Becky Francis (Payroll, Brokerage and Support Officer, Partner2Care)
These are unprecedented times for us all and we understand for many of our Personal Health Budget (PHB) holders and their PAs, this has been a particularly concerning time with many implications for employers and their employees.
Here at Partner2Care our priority has been to support, inform and keep our PHB holders updated on the ever changing guidance surrounding Coronavirus (COVID-19) as well as assist our colleagues within Sirona care & health (Sirona) and Bristol, North Somerset and South Gloucestershire (BNSSG) Clinical Commissioning Group (CCG) where needed.
To date we have prevented any interruption to our service and our team have continued to progress new referrals and offer care planning, brokerage and recruitment support including telephone and video calling for care planning and PA interviews. This has been achieved even with some members of our team being re-deployed within Sirona on a part-time basis to utilise their skillsets to support other teams. These include the Learning Disabilities and Logistics teams.
During this time we have been providing additional employment and payroll support to our PHB holders and their PAs including setiing up employees on the government job retention scheme (furlough scheme).
Training for PAs has continued in addition to FIT testing for face masks (ensuring there is a good seal between a tight fitting facepiece and the wearer's face) to ensure PAs are safely able to provide care using face masks that are effective in protecting them and their PHB holders from the spread of Coronavirus.
We have recruited another trainer on bank to assist our current trainer to provide FIT testing to all our PHB holders but also in other care settings upon request.
At the beginning of April 2020 we developed a newsletter to include the latest information and guidance on COVID-19 as well as support available to our PHB holders. This newsletter is emailed weekly to our PHB holders. Copies of all our newletters can be found here.
We created a new COVID-19 specific page for our website which is regularly updated with the latest information and guidance in addition to support tools and wellbeing resources.
It has been vital that we ensure all our PHB holders have Personal Protective Equipment (PPE) available to them and despite a national shortage we have continued to order and distribute PPE not only to all our PHB holders but also to PHB holders who don't currently have a managed account with us (Direct Payment) by ordering and delivering PPE to them on behalf of the CCG.
We make regular welfare calls to all our PHB holders to ensure they have the PPE they require and the ongoing support they need during this time.
The Partner2Care team are grateful to have received positive feedback from our PHB holders for the support currently being provided to them during this pandemic.
7th May 2019
SPRING BLOG
Hydrotherapy benefits within a PHB
Written by Colin Domaille (Neurophysiotherapist, Domaille Neurophysio)
& Maria F (Personal Health Budget holder, South Glos) 
I have been working with Maria since July 2018. She was referred via Partner2Care as she was wanting to try hydrotherapy. I have been running regular sessions at the Freeways Hydrotherapy Centre, Leigh Woods, Bristol for a number of years. Freeways is a purpose built hydrotherapy unit with excellent facilities and a great team who run regular hydrotherapy sessions for individuals with a variety of conditions.
Maria has secondary progressive MS and has no movement from the neck down. Despite this she is an inspirational person and leads a full and active life. She was keen to explore ways of movement and also to try to prevent herself getting too stiff.
Following her initial assessment, we both soon knew that working in water was an excellent way of getting her moving and also an opportunity for me to regularly review any issues that may arise such as stiffness or pain. Maria works through an active exercise programme, using the properties of the water to both assist her movement and provide support. The temperature of the water – 34 degrees, is also ideal to work in.
She is assisted in the water by her support team and they are able to carry over many of the exercises seen onto 'dry-land'.
To best summarise how working with physiotherapy in the water, Maria's own words capture it perfectly.
"I deal with my MS by placing what I can physically do in one box and what I can mentally do in another. Hydrotherapy allows me to work these two together by reminding me what different parts of the body are for."
"It gives me the motivation that I can achieve and do what I want to do because I am able. It makes me feel empowered and that I can contribute to society."
"The hydrotherapy session helped me to manouvere my body so that internally I work better. My digestive system, respiratory system, my cognitive function are all improved and more health benefits besides."
"The regular hydrotherapy sessions have helped to build my confidence in getting out and try new things."
Working with Maria in the pool is one of the highlights of my working week as she derives such benefit and enjoyment from it.
5th November 2018
WINTER BLOG
A PHB has given me my life back
Written by Phil G (Personal Health Budget holder, Bristol)
I am 53 years of age and have lived in Hartcliffe all my life and in fact, now live in my old family home which I first moved to aged 2.
I attended Whitehouse Infant/Junior School until the age of 11 where I moved on to Hartcliffe Secondary school leaving in 1981 and starting a 4 year apprenticeship as a coach builder with the Bristol Omnibus Company, qualifying in August 1985.  The following year consisted of working at 'A' rate finally reaching the dizzy heights of a 'A1', a fully-qualified coach builder in August 1986 although this was to be short-lived as some 3 months later (November) during a Judo session I landed awkwardly on an opponent's fist, severing the nerves in my neck meaning I couldn't or wouldn't be able to walk or use my arms again.  As fate would have it, I was not meant to be training that night and only attended the session to prepare for a grading the following weekend. 
Following surgery at the BRI to stabilise my neck, I was transferred to the Duke of Cornwall Spinal Treatment Centre, Salisbury where I spent 8 months rehabilitating.  Family and friends drew up a rota to ensure that I had visitors throughout the week and my employer who has supported me ever since (being lucky enough the company had signed up to a private pension provider a few days before my accident thus giving me financial help), even giving my Fiancée a free bus pass to cover the long bus ride.  I forged so many lifelong friendships at Salisbury and in fact, a fellow patient and one of the nurses are God Parents to two of my daughters.
Once I was discharged, my Fiancée and I decided to give 'us' a go & moved into a housing association's adapted bungalow, living there for a number of years during which we were married (1988).  1990 saw us purchase our own property having a stair lift to enable me to get upstairs.  We had 3 beautiful daughters but sadly, due to multiple health issues, I made the decision to move home to live with my parents in 2002 following which, our marriage broke down.
Though confined to a w/chair I am very proud to say it hasn't hindered me gaining a BA at university allowing me to work first as a Analyst Programmer with SWEB and later as a Senior Database Officer with UK Transplant after which I returned to university gaining a Masters.  I have also co-parented and helped bring up my daughters and now feel that I lead an even more active life than ever using my wheelchair and adapted vehicle to get around.  My main hobbies are football, rugby and the theatre but nothing beats time with my wonderful daughters, close family and friends who have stood by my side all these years, particularly, my long suffering sister who is ALWAYS there for me (however much of a pain I am).
Still living in the family home after 16 years, one can gather I have used a variety of care providers, funded by numerous organisations, bodies including contributions from myself. Money was very tight BUT having a Personal Health Budget has changed this, I am now able to live in my own home (still) but with live in carers who specialise in spinal injuries supported by my sister as my Personal Assistant.  Funding worries which originally caused a lot of stress and health problems have now disappeared allowing me to lead a full and active life and I even marked the 30th anniversary of my accident with a party for all my close friends and family!
Recently, I learnt I was one of the first people in Bristol to be granted a Personal Health Budget (PHB), so to put it in a nutshell, a PHB has given me my life back, the ability to choose my carers, freedom to go out when and where I want and most importantly my family were able to go back to being my family and not my carers…. and the rest as they say, is history!
6th June 2018
SUMMER BLOG
Q & A with Louis Roberts, Payroll, Brokerage and Support Officer
Written by Louis Roberts (Payroll, Brokerage and Support Officer, Partner2Care)
Q: How long have you been a Payroll, Brokerage and Support Officer for Partner2Care?
A: Since September 2017.
Q: What are your main responsibilities?
A: My main responsibilities are processing payroll for our Personal Health Budget (PHB) holder's for their Personal Assistant(s), costing and implementing care and services for new PHBs, responding to queries such as those relating to payroll, holiday entitlement, pension contributions, contracts of employment and offering on-going brokerage and support to our PHB holders. I offer recruitment and employment support to enable PHB holder's to employ their own support staff which includes DBS checks, obtaining references and interview support. I often visit PHB holders in their own home to initially talk about PHBs so patients are equipped to choose if a PHB is right for them. Visits also involve support with becoming an employer and registration, completing necessary paperwork / forms and on-going employment support if required.
Q: What challenges do you face on a day to day basis?
A: I often resolve issues between employers and employees and queries relating to pay. I implemented Partner2Care's current payroll system and the first 6 months were challenging as I needed to learn the new system and overcome teething problems such as PHB holder's support staff transferring from another payroll provider to Partner2Care.
Q4: What do you enjoy most about your role?
A: I work within a great team who are helpful and supportive. I enjoy learning new aspects of the role and developing my skills. I enjoy supporting our PHB holders to achieve their health and well-being goals.
Q5: How do you feel you support PHB holders to become a good employer?
A: I provide them with the tools they need and visit them at home to support them with any apprehensions or concerns they may have. I explain processes clearly and in a format preferable to them. I offer on-going telephone support when needed and sign-post where necessary.
Q6: Do you feel you contribute to allowing PHB holders choice, control and flexibility when making decisions about their care and making a difference to their own health and well-being?
A: Yes I do. I support PHB holders to find the right care for them and their families, they choose who they'd like to employ to deliver their care, I assist them to recruit and employ that person(s). PHBs are an option which allows people to stay in their own homes, making a real difference to their health, well-being and independence.
Q7: Can you tell us more about you?
A: I enjoy my job and look forward to developing my career within Partner2Care and North Somerset Community Partnership (NSCP).
I am also a dad to a 1 year old who keeps me very busy. We like family days out, especially the zoo and watching Cars. In my spare time I enjoy attending car shows, playing video games, kayaking and playing football.
10th April 2018
Personal Health Budget Care Planning and Support
A different conversation
Written by Thelma Howell (Nurse Assessor, Partner2Care)
Our ethos at Partner2Care (P2C) is to focus on the individual; their family and/or carers, home environment, social interactions and personal aspirations and ambitions.  We aim to consider the person and not just their complex condition(s) so that we can co-develop a truly personalised care plan to support their Personal Health Budget (PHB). 
To ensure that we are successful, we spend a lot of time during our assessment process, listening to each individual's 'story'.  At the beginning of each Care Plan is a section, 'All About Me'.  This is either written by the person, their family/carers or by the P2C Nurse Assessor once we have listened and gathered the relevant information first hand. By adding this section right at the beginning, we feel this sets the tone for a truly personalised approach.
With consent from the individual, we have access to a multitude of clinical information with which we develop the PHB care plan.  This care plan includes comprehensive risk assessments, mitigation and contingency arrangements to ensure the safety of the person and their Personal Assistants (carers) and that care at home can be maintained at all times even if unexpected 'staffing' issues arise. 
However, the conversations that we have with our clients dictate how effectively the PHB care plan will help to achieve their health and wellbeing outcomes.  For some, this may also include indirect outcomes such as transferring the responsibility of care from family members to Personal Assistants and restoring more traditional mother/child or spouse/partner relationships.  For others, it may provide the opportunity to take part (or resume) social activities, have a holiday or attend a respite facility to coincide with PA or family carers holidays.  The key is that by having a PHB, the individual will retain choice and control to live in their preferred place of care, achieve their personal aspirations and ambitions and to lead as independent a lifestyle as possible with dignity and respect.
The following case study illustrates the conversations that took place:
David
David is 19 years of age, he is funny, generous and a good friend.  He is also determined to work hard and to achieve the things he wants to do.  He plays music and would like to join an orchestra, sails and plays Boccia competitively at regional competitions.  David loves going to the pub, attending music festivals, going on holiday and would like to live with his friends or girlfriend.  His dream would be to sail around the world.
David has cerebral palsy, non-epileptic seizures and is wheelchair bound.  He has capacity and likes to be fully involved in any decisions made about him and how he spends his life.  He needs care and supervision 24 hours a day and uses a variety of communication techniques, including eye gaze camera, talking Matts, symbols book and Yes/No by head and eye movements.  However, due to the unreliability of equipment and his communication difficulties, his carers are required to interpret his non-verbal communication. 
As part of the care planning process led by David with the support of his Mum, P2C heard loud and clear that David wanted to retain choice and control over his life as he transitioned into adulthood.  Up until now, his Mum had undertaken a large proportion of his personal care and accompanied him to his activities.  At 19, David wanted to be like other young men, spending time with people of his own age, going out and about as independently as possible….cutting the apron strings!
He already had daily agency support and employed carers using a direct payment.  However, now that he had become eligible for continuing healthcare funding, he was able to use a Personal Health Budget to support his personal care needs and lifestyle ambitions.  This meant that he wanted to employ his own team of Personal Assistants, personally selected to suit his personality, get to know and understand him and be trained to undertake complex care safely. David is undertaking a 3 year residential college placement.  His PAs drive him to college at the beginning and end of term and attend once a term to receive updates on therapies and communication techniques.  They accompany him to Boccia and weekly sailing events during the college holidays as well as to the pub, music festivals and other social activities.  His Mum has been able to return to work and resume a more traditional mother/son relationship.  Most importantly, David no longer has to rely on her for all his personal care.
19th March 2018
SPRING BLOG
A day in the life of a Partner2Care Trainer
Written by Ann Clark (Trainer, Partner2Care)
Today I arrive at a care home in Bristol, ready to support the Registered Nurse care team.
This request for training came in one week ago from a commissioner for Bristol Clinical Commissioning Group – the care home have been asked to admit a lady to their care, they are looking to discharge her from the spinal unit next week.
The lady requires specialist bowel care following a spinal injury, the care home have struggled to find training to prepare for her admission and asked "could I provide this specialist training?".
So here I am a week later prepared and ready to enhance the skills and knowledge of the team. The team are nervous as part of this lady's condition means she is at risk of autonomic dysreflexia - this is a life threatening condition that can develop suddenly.
At the start of the session I need to hear the worries and concerns of the team and yes they have some - "how can we manage this ladies care safely",  "I don't feel confident that we have the skill to complete this care plan". I outline the programme for the session so that these issues are addressed fully.
The session, of which there are two, are lively, positive interactive sessions , with both theory and practical sessions (a training mannequin to support this 'Bertie), followed  by measurement of knowledge  - the dreaded 'test'.
All staff evaluate they are confident and feel competent to undertake this new role, they are aware of their responsibilities as a Registered Nurse and feel they are able to give safe, effective care. One member evaluated "we know what questions to ask now..."; The training has empowered them to be in control of this discharge.
As I pack up at the close of the training, I feel reassured by the team's enthusiasm and dedication to the planned arrival of this new resident. My mind turns to the rest of the day…
I travel from Bristol to the far end of North Somerset. I arrive at the home of a Personal Health Budget (PHB) holder - today is a review of training that was completed a year ago.
I meet the PHB holder's wife and Personal Assistant again, catch up on how things are going, his wife is not well and has challenges of her own, the Personal Assistant has been managing well with no concerns .
We run through the training programme - updating manual handling skills, managing choking as this continues to be a high risk, we discuss tissue viability and challenges around posture management. Documentation of actions is revisited with a discussion around confidentiality, legal documents and safe storage. We also cover infection control measures, safeguarding and aware how and who to contact if any concerns. In summary all is going well and the Personal Assistant feels confident and competent in the role he is undertaking.
As the day draws to a close, I return 'Bertie' to his/her rightful home (anyone looking in the bag would get a shock!) and complete correspondence with the commissioners to advise training has been completed in both cases.
What's in store for me tomorrow?
8th January 2018
Children's Personal Health Budget 
Written by Daniela Hart (Nurse Assessor, Partner2Care)
As a Registered Nurse with the Partner2Care team I thought I would write a blog about Personal Health Budgets (PHB) for children receiving Children's Continuing Care.
A PHB can offer choice and control to families with children living with complex conditions, life limiting or end of life prognoses. 
Personal Health Budgets are:
A Personal Health Budget is an amount of money to support the identified healthcare and wellbeing needs of an individual, which is planned and agreed between the individual, or their representative, and the local Clinical Commissioning Group (CCG).
At the Centre of a Personal Health Budget is the care and support plan. This plan helps people to identify their health and wellbeing goals, together with their local NHS team, and set out how the budget will be spent to enable them to reach their goals and keep healthy and safe.
Children's Continuing Care is:
NHS continuing healthcare is the name given to a package of care that is arranged and funded solely by the NHS for individuals who are not in hospital and have been assessed as having a "primary health need".
Partner2Care are linking in with children's Commissioning services looking at what the NHS can offer children and their families from a new perspective. Children with complex and often life limiting conditions that have been assessed as eligible for Children's Continuing Care are offered the option of a PHB for consideration by the CCG.
These children will be supported by the Lifetime Service until 18 years old after which time they will move to adult services.
A PHB can be an option to children of any age and can remain in place throughout their lives. A PHB can provide stability and consistency during the transition from child to adult services which can be a time of anxiety for parents and children.
Patient Story
This patient story is about a little boy who has had a complex medical condition since birth, he is now 2 years old. For the purposes of anonymity, I will refer to him as Josh.
Josh is receiving Children's Continuing Healthcare funding and was referred to Partner2Care for a Personal Health Budget (PHB).
A PHB was considered as an option because a family member wanted to be able to provide care for Josh to help support his mum during the week; however she wanted to continue working the same amount of hours per week so that she didn't lose her income.
The option of a PHB provided the possibility that Josh's relative could reduce a day at work each week and work a day as a paid personal assistant (PA) caring for Josh.
Background
Josh was born in Hospital by emergency C-section due to reduced movements.
An MRI scan 2 weeks later showed that Josh had suffered Hypoxic-Ischemic Encephalopathy along with other complications.
Upon discharge from hospital Josh was readmitted every 2-3 weeks with recurrent chest infections, RSV and bronchiolitis.
Josh produces large amounts of secretions from his airway and is on medication to help control this; he requires oral and nasal pharyngeal suction up to every hour dependant on how many secretions are produced. He requires careful positioning at home and has home oxygen therapy for emergencies only.
He can only be left with a person who is trained to carry out oral and advanced suctioning which is essential as he produces large amounts of secretions during the day and at night.
Mum and Josh's relative were the only people trained to carry out this suctioning in by the hospital physios and had been supervised and assessed as competent in the neonatal intensive care unit.
Josh lives with his mum who is his fulltime carer with support from her family.
The PHB care plan needed to consider the importance for Josh to be able to  develop to his full potential, to be able to play and learn and interact with children of his own age and have exposure to as many different situations as possible to enhance his health and wellbeing. Whilst also considering all the risks and health needs that also needed to be include in the care plan.
Josh's mum would oversee the Personal Health Budget supported by Partner2Care. The team would work closely with mum and will manage the account (payroll, insurance, training, DBS, pensions, reviews etc.) but mum will retain choice and control over the care plan and will make decisions about any changes to how Josh's budget is spent in agreement with the Commissioner.
Process
Mum had not been updated or had advanced suction training since Josh's birth.
After some months of looking into this being provided, Bristol Children's Hospital agreed to provide advanced suction training for mum and Josh's relative who wanted to help care for him. This enabled them both to be updated, competent and safe.
The PHB was used to fund this specialist training from the hospital.
This training also means that Partner2Care will be able to offer future PAs the option of caring for complex children that require advanced suction training.
Future
Josh continues to grow and develop and has not been admitted to hospital for over a year.
The PHB care plan includes 4 visits a year and unlimited email and telephone support from the Partner2Care team.
Mum is hoping that Josh will be able to go to nursery in the coming year with the support of another PA through his PHB.
As a Nurse Assessor this is a holistic approach to care and encompasses all of the North Somerset Community Partnership (NSCP) Values throughout the whole process.
Personal Health Budgets for children, young people and families
NHS England is working with partners across education and social care to support more young people with complex health needs to access Personal Health Budgets.
Personal Health Budgets can improve people's quality of life and their experience of care, by helping people to have more choices about how their healthcare needs are met.
The 'right to have' a Personal Health Budget currently applies both to adults and young adults who are eligible for NHS Continuing Healthcare, and children in receipt of continuing care.
Personal Budgets are also enshrined in legislation under the following acts
The Care Act 2014, which requires the NHS and local authorities to provide an early indication of what support, including personal budgets, will be available to young people when they transfer to adult services
The Children and Families Act 2014 requires local authorities and CCGs to consider the option of a personal budget for children and young people who are eligible for an education, health and care (EHC) plan. 
Special educational needs and disabilities
The Special education needs and disability (SEND) code of practice: 0 to 25 years further sets out the duties of local authorities, health bodies, schools and colleges under part 3 of the Children and Families Act 2014.
All CCGs must:
Commission services jointly for children and young people (up to age 25) with SEND, including those with Education Health and Care (EHC) plans
Work with the local authority to contribute to the 'local offer' of services available
Have mechanisms in place to ensure practitioners and clinicians will support the integrated EHC needs assessment process
Agree personal budgets where they are provided for those with EHC plans.
Transforming Care
As part of the Transforming Care Programme, NHS England is working with the Local Government Association (LGA) and other partners to transform care for children and young people who have a learning disability, display challenging behaviors, and are at risk of inappropriate admission to assessment and treatment units (ATUs).
Personal Health Budgets and Integrated Personal Commissioning (IPC) are expected to be available to children and young people in the Transforming Care cohort, to help ensure that people receive more joined-up care and person-centred support.
This is part of wider work to re-shape local services and develop community services as an alternative to inpatient facilities, as set out in the national plan Building the right support.
Further information
Additional information is available for professionals in 'Children and young people: Quick guide about personal health budgets and Integrated Personal Commissioning', part of the Personalised Health and Care Framework
Further support and discussion areas are available on the Personal Health Budgets Learning Network.
General information about the SEND reforms can be found on the SEND Pathfinder website.
A guide to the SEND reforms for parents and carers is available from the Department of Education.
24th October 2017
My role as a Partner2Care Payroll, Brokerage and Support Officer
Written by Ross Peacey (Payroll, Brokerage and Support Officer, Partner2Care)
I joined Partner2Care in October 2015 as a Brokerage & Support Officer. Since that time Personal Health Budgets (PHBs) have been accessed by an increasing number of people in England. The expectation being that by 2020, 50-100,000 people will have a Personal Health Budget or Personal Budget that combines NHS funding with social care. I wanted to write about my experience of supporting people as they take their first steps along this journey.
My role begins after the care and support plan has been signed by the PHB holder and the NHS Commissioner. I make contact, and discuss how the PHB might start.  Initially I pre complete the necessary paperwork, and offer to visit the person at home to go over each document, or alternatively it can be posted to them. The Skills For Care toolkit Employing Personal Assistants is also made available which gives comprehensive advice to anyone becoming an employer.
The thought of becoming an employer can be daunting for some, and this is discussed early on. As with each part of the process the person is offered various options regarding how much input they would like. This ranges from me offering telephone support, to visiting and taking the person through the process step by step. As we are now able to offer an in-house payroll service, we fully support each PHB holder when registering with HMRC as employer, and explaining how Tax and National Insurance, and Pension contributions are made.
I always involve the PHB holder fully in the recruitment process. The person has choice, flexibility and control in deciding who works with them, when they work and what they do. In the event the person doesn't know someone who might want to become their paid Support Worker, I prepare adverts which are personal to the PHB holders requirements, post them online and promote them via our social media accounts. For me this is one of the most enjoyable aspects to my role. Finding the right person is essential in helping to build a robust and effective care team.  I offer support with interviewing candidates, and complete the process by carrying out thorough pre-employment checks. The safety of the PHB holder and employee are paramount. Before the individual begins work I hand over to our Trainer, who makes sure the employee is confident and competent.
Once the Personal Health Budget is up and running I am on hand to offer help with a variety of queries. This runs the full spectrum from questions around an employee's first payday, to annual leave calculations, expenses and planning for maternity leave.
Since my start in 2015 our team has expanded to include new services which we didn't initially provide. We are now able to offer employment advice, payroll, recruitment and training. Our pool of support workers has also grown, as we've begun working with more people across South West of England. This makes recruitment quicker and more cost effective.
No two Personal Health Budgets are the same, nor should they be. I feel very privileged to be working at the forefront of how care services will be delivered as we look to the future for the NHS. I've seen first-hand the benefits enjoyed by people who are in control of their care, making decisions and regaining independence. 
4th October 2017
My role as a Partner2Care Nurse Assessor
Written by Daniela Hart (Nurse Assessor, Partner2Care)
As a Registered Nurse joining the Partner2Care team I would like to write about my experience of the transition from Continuing Healthcare to a Personal Health Budget (PHB).
Continuing Healthcare funding is:
NHS continuing healthcare is the name given to a package of care that is arranged and funded solely by the NHS for individuals who are not in hospital and have been assessed as having a "primary health need".
Personal Health Budgets are:
A personal health budget is an amount of money to support the identified healthcare and wellbeing needs of an individual, which is planned and agreed between the individual, or their representative, and the local clinical commissioning group (CCG).
At the centre of a Personal Health Budget is the care and support plan. This plan helps people to identify their health and wellbeing goals, together with their local NHS team, and set out how the budget will be spent to enable them to reach their goals and keep healthy and safe.
My role as a Partner2Care Nurse Assessor is a new challenge and involves looking at what the NHS can offer from a new perspective. Offering choice and control to people living with complex conditions, life limiting or end of life prognoses. The assessment is personalised and if something can be evidenced to enhance the patient's wellbeing then it can be included in the care plan, thus making use of community services and the voluntary sector as well. As a Nurse Assessor it is a holistic approach to care and encompasses all of the North Somerset Community Partnership (NSCP) Values throughout the whole process.
Patient Story
This patient story is about a lady who has had Multiple Sclerosis for the past 12 years. For the purposes of anonymity, I will refer to her as Emma.
Emma was diagnosed with MS 12 years ago whilst working as a marketing manager.
Emma is quadriplegic and now requires 24 hour care. She has 8 carers providing 22 hours of care daily, 7 days a week. She is alone for 2 hours each day only, however if unwell the carers will stay on longer.
Emma has been very unwell in the past and required hospital admissions where it was advised that she should have a tracheostomy fitted but had refused this and wishes to maintain her independence for as long as possible.
She is keen to lead as full a life as possible and has a positive mental attitude to life. She is keen to pursue extreme sports if possible with the help of her carers and has been able to do a parachute jump and also a helicopter ride in the past.
Emma has been eligible and receiving Continuing Healthcare for a year and was referred to Partner2Care for a care plan and potential Personal Health Budget (PHB).
Emma manages her carers pay, rota, recruitment, interviews and training. She employs her PAs and pays them through direct payments using a payroll provider.
My visit was to assess what Emma's needs are and to ensure that my care plan accurately reflects her needs and what she feels will improve her health and wellbeing.
Initially consent is gained and a capacity assessment is carried out if needed.
The care plan is comprehensive and includes, risk assessments, contingency plans, training and respite. The care plan needs to cover all aspects of care needs to ensure that governance is met.
As a Registered Nurse with Partner2Care my role is to ensure that a robust care plan is devised that is patient centred and focusses on the patient's health and wellbeing as its priority. We will support Emma as the employer to ensure that her PAs receive training from the Partner2Care trainer, have DBS checks in place, assist with any future recruitment and interviews, insurance, HMRC and payroll whilst ensuring that Emma is fully involved with the entire process. This was something that Emma was relieved to be supported with as this was something that causing extra work and stress to her previously.
Part of the PHB recommendation also includes a budget to fund alternative therapies such as the MS Centre and hydrotherapy which can improve wellbeing in MS and similar conditions. Emma was not aware that she could be offered this.
The care plan is reviewed after 3 months and then annually with visits and telephone support from the partner2Care team. 
Having a PHB has reduced stress for Emma as she will now be supported with all the training needs for her Personal Assistants (PA's), the training will be specific to her care requirements, she has the opportunity to have care that fits in with times that's suit her and also builds in a contingency plan for times when she is unwell. She has more freedom to choose how she spends her money towards activities that will improve her psychological wellbeing, such as accessing support groups with a PA to take her there.
21 March 2016
Partner2Care's Spring Blog                                           
Written by Tracey Roberts (Operational Lead, Partner2Care)
Unbelievably, Partner2Care (P2C) has reached its second spring since North Somerset Community Partnership birthed the concept of providing a support service for people who can have a personal health budget (PHB) in 2014.
Using the analogy of child development, we could say that P2C has now started to 'walk' and is near to running!
We have been through the infancy stages of dependency, understanding and interpreting the legislation changes and the cultural dimensions within the NHS which will be affected (risk, governance, control and commissioning contracting), to designing our services to a quality and standard which we value and can offer and deliver to our PHB patients who we support.
Now that we have found 'our feet' we are developing partnerships with other provider services; CCG's; third party organisations and voluntary sectors so that we can work collaboratively to provide the very best services for our PHB patients. We are now providing an extensive training programme (which Ann talked about in her last blog) which has been enthusiastically received by care homes, domiciliary care providers and of course people with a PHB. The real joy of our training is being able to tailor make it and deliver it wherever and whenever it's needed, even in our patients own homes.
Being our second spring, we are now beginning to collect feedback from our PHB patients and their carers and have had some truly fantastic comments back (which are on our webpage). Alongside this there has been a 29.3% savings on the total budgets overall. This is testament to the nature of a PHB being a transparent, co-designed and co-produced personalised care planning process which meets the persons health and care needs and where there is 'upfront' conversations about personal outcomes and cost.
Our webpage has now been uplifted with new topic areas for brokerage services, personal assistant information and recruitment, training, feedback, blogs and news as well as new links and useful information on being an employer of a personal assistant, HRMC and pensions advice.
We are thrilled to have become part of the IPC Southwest Peer leader development group and are looking at ways to provide peer support for our PHB holders, likewise, we are developing ways where we can support personal assistants to develop skills and knowledge which is transferable into a career pathway i.e. apprenticeships.
So what are our next steps? Well, we are having truly creative conversations with our NSCP colleagues and partners about being able to provide an end of life PHB service which can help people to remain at home and have the care they need in a way which is effective and timely. This is an exciting opportunity to be able to make a real difference to people's lives, to be able to provide compassionate health and care where, when and how the person wants and needs it to be delivered.
We are delighted to have started to work with our commissioning colleagues to support PHB's for children; this gives us a host of new opportunities to think differently and to support individual personal outcomes.
New to our service is the introduction of a range of holistic therapies and we are pleased to welcome our new holistic therapist to P2C bank. P2C is in the early stages of realising opportunities to work alongside NSCP volunteer services and have already started to look at possible joint training and therapy support for both the volunteers and our PHB holders.
With the recent 5 year forward view for mental health and the maternity review, the future is certainly 'holding the torch' for the personalisation agenda and remains central to the way forward in the NHS mandate to 2020.
As our experience in P2C tells us, change takes time to embed, partnership and collaboration are the best ways to maximise the benefits of personalisation to people, their families and carers and to make a tangible, real difference to improved outcomes in a person's health and care needs.
I believe P2C helps people to achieve better outcomes which are meaningful; I trust that the actions we take today will bring better lives for people tomorrow, I know that the reason we do what we do as carers, nurses, managers, support workers, administrators and all of our allied professionals and partners, is that we've seen it work, and we want to make a difference for the good of our patients and the people we provide services for, that's why were here!
20 January 2016
My role as a Partner2Care Trainer – Ann Clark
Written by By Ann Clark (Trainer, Partner2Care)
Hi, my name is Ann Clark and I am part of the Partner2Care (P2C) team. Partner2care is a Brokerage and Support Service within North Somerset Community Partnership, a Community Interest Company providing a local health care service.
I am a Registered Nurse with a District Nurse Qualification and specialist knowledge and experience in Palliative care.
Following the completion of my teaching course and attainment of my Certificate of Education, I moved into community staff training using my experience to support knowledge and research based style of teaching. I am also an Associate Lecturer at the University of the West of England.
Within P2C, we also have a team of associate trainers who are specialists in their field and together, we provide current, evidence based training packages to individuals, teams and groups.
The key aspect of my role is supporting Personal Health Budget (PHB) holders and their PAs (Personal Assistants).  Partner2Care Nurse Assessors identify and agree with the PHB holder, any training needs within their care and support plan which, if chosen by the PHB holder, and agreed by their NHS team, are then referred to me to coordinate and provide the training package.
P2C can provide standard, bespoke and specialist training packages which include training guides and framework based assessments and competencies signed by the trainer, Personal Assistant and the PHB holder.
We aim to deliver our training in a way which is responsive to both the PHB holder and PA's individual requirements.  Our training approach is flexible to individual PA learning styles and has an open delivery to enable deeper learning from discussion and engagement. Our training is often delivered within the person's own home, enabling small groups or teams of PAs to experience the training content specific to the PHB holder's needs and environment.
For commissioners of the PHB, we are able to provide competency assessment for the assurance and evidence of training delivery.
To illustrate the types of PA training we have delivered, I have set out a package of training in the anomalous case study below.
Case Study
Richard is a new PHB holder being cared for at home. The P2C Nurse Assessor has assessed the following training programme is required for his newly recruited team of PAs
A standard training package
Will include the following
On-line training:
Level 2 Food Safety & Hygiene online training facilitated by the trainer
Face to face training in:
Infection control
Medication management
Tissue viability
Handling information/documentation
Safeguarding adults awareness
Manual handling
Specialist training:
Specialist resuscitation skills for clients with a tracheostomy = 3hour session, first aid, choking and resuscitation
Secretion management use of suction equipment
Recognition and management of Urinary Tract Infections
Recognition and management of constipation
All training will be able to be delivered in Richard's home and the individualised approach supports his team of PAs to have the skills and knowledge to provide safe, effective, confident and competent knowledge based care. Because the training is bespoke and personal to Richard and his team, the trainer and team have been able to openly discuss and understand the 6C's – care, commitment, competence, compassion, communication and courage - embedding these principles into their care.
We also provide bespoke training to care agencies and care homes such as:
Independent care providers /agencies
Understanding continence management and catheter care
Managing constipation
Recognition of the importance of skin inspection 
Venepuncture training
Catheter insertion training
Bowel management training
End of life care training
Verification of death training
Bespoke staff training examples – this is not a comprehensive list, needs of your service can be discussed and planned
Syringe driver training for nursing homes
Epilepsy management and care
Support with Care Certificate training
First aid training
Bereavement training
Care planning and personalisation
Implementing the 6C's into practice
Reasonable adjustment training
Non verbal communication tools
And what for the future?
I hope that the near future will see us being able to provide an even wider range of training for our PHB holders, PAs and providers of care and we continue to build on our philosophy of providing  'tailor- made'  training experiences.
In partnership with Skills for Health and The National Skills Academy for Health, we are proud to bring you our latest articles on Personal Health Budgets.
These articles have been authored by not only our own Personal Health Budget advocates here at Partner2Care but also by key members of our partner organisations.
To find out more about how we work together to enpower and enable individuals with long term conditions to have choice, flexibility and control over their care, please visit the 'Our Partners' section of our website or click here.
27 July 2015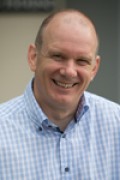 Personal Health Budgets - Live a better life 
Written by By Stephen Sloss (Chief Executive, Salvere CIC)
How would it feel to be optimistic about achieving the health and well-being outcomes you choose to make your life better, even when you have a continuing condition of poor health? How empowered would you be if you were in control of the decisions about how your health is managed? Would your dignity and independence be enhanced if you were the one in charge of how you lead your life?
This is a familiar situation for many thousands of people in the UK and the expression of dissatisfaction with over run health and care services is beginning to gather pace to the point of a near daily comment in the press and media.
We could be forgiven for being utterly despondent about the future of our health care system whilst the wringing of hands about "what to do?" goes on.
Although the situation is indeed dire, there are some good reasons to be positive about the future. On the one hand, some nurses, social workers and care professionals are stepping out of the public services to create social enterprise and innovate more effective and less costly ways of providing public services. On the other hand, the NHS is offering individuals the opportunity to take the reigns and run their own health care arrangements.
Personal Health Budgets are a new and exciting opportunity for people in England with continuing healthcare needs and from April 2015 long term conditions of poor health, to take direct control of funding and resources to live as well as possible at home.
This new approach allows an individual patient or their family to control the arrangements for their care and support at home and to employ teams of staff or buy services in. This means that health care can be tailored precisely to what is needed and ensure that someone lives at home with staff and services specifically dedicated to them.
This person centred approach is not completely new. Social care services have provided a similar option to individuals and families called Direct Payments for a number of years. The use of direct payments is growing across the country and is set to become much more of a norm in social services in the coming years and from April of this year they became available to Personal Health Budget holders who are Continuing Health Care eligible.
Now two organisations are pooling their talent and expertise to bring the best of learning from social care and healthcare together to ensure that personal health budgets thrive in North Somerset and surrounding areas. The North Somerset Community Partnership ( NSCP) is a community interest company based in Clevedon, North Somerset providing NHS care services and has created a service called Partner2Care to deliver Personal Health budget support and brokerage. Salvere Social Enterprise is a community interest company in Lancashire supporting people to plan and organise care and support, employ teams and use personal health budgets and direct payments.
What makes the arrangement unique is the use of technology to connect the two partners from different ends of the country to provide a seamless service in North Somerset. Virtually they become one team and this means that people in North Somerset are getting the very best support and advice from an experienced and integrated service.
Communications and internet systems are managed from Lancashire to provide advice and support, while the team in North Somerset visits patients to work with them to develop plans and service arrangements, including supporting the employment of personal assistants. Salvere's Hub also manages the "back office" of services supporting the financial arrangements and HR advice to patients who choose to become employers. Meanwhile NSCP ensure clinical excellence is maintained for every situation.
Salvere's experience in working with Lancashire County Council and NHS has supported over 5500 people in the past year with increasing numbers taking direct payments and personal health budgets. We believe that reaching out and working with others is the way forward to grow more personalised healthcare.
NSCP through its Partner2care initiative is breathing life into a new blend of integrated healthcare and social care to give patients in North Somerset the best of both worlds and an opportunity to live a better life.
 20 July 2015
Learning and development needs of a Personal Health Budget
Written by Tracey Roberts and Ann Clark (North Somerset Community Partnership) 
Both Ann and I work for North Somerset Community Partnership (NSCP) which is an employee owned Community Interest Company providing NHS Community Health Services. Ann is a Learning and Development Practice Education facilitator with a remit to deliver support and training to North Somerset Community partnership staff group, in a wide variety of subjects, such as venepuncture, end of life care, suction training, and personal care.
Ann (above, left) also supports student nurses during their community placement and works with mentors to achieve high standards of learning and development - building their knowledge and experience to help shape the future of nursing.
I am a Service Re-design Manager, currently implementing a Care Planning and Support and Brokerage Service (Partner2Care) for Personal Health Budget (PHB) holders.
With our background in learning and development, we have developed a comprehensive training programme to cover subjects appropriate for personal assistants and care agency staff. We tailor the training programmes to meet each individual's needs to ensure carers have received robust training, helping to equip them to care for their client.
The principle of PHBs is that the money required to meet a person's health outcomes is made available within their personal health budget. Funding for training is inclusive, directly commissioned and provided.
Partner2Care as a Brokerage and Support service can enable a PHB holder and/or their representative to understand and create the care package they need. As part of this, the health and wellbeing plan may identify training needs for the preferred providers of care – whether they are Personal Assistants who are privately employed by the personal budget holder or via a care agency.
For individuals who have personal assistants, it will be important to develop their PA's skills and ensure they are appropriately supported. Partner2care and the NSCP learning and development service provide training as identified in a person's health and wellbeing plan, if this is required and approved by their NHS team.
The process of considering whether a task should be delegated to a PA should include the review of the benefits and risks. The matrix below gives guidance to the Assessor supporting the PHB holder to develop their health and well being plan and to the L&D trainer when developing a training plan for the PA.
Does the personal health budget holder/employer view the PA as competent to carry out the task?
Does the Nurse Assessor/trainer view the PA as competent to carry out the task?
Does the PA consider themselves to be competent to perform the activity?
Has the PA been suitably trained and assessed as competent to perform the task?
Are there opportunities for on-going development to ensure competency is maintained?
Is the task/function/intervention within the remit of the PA job description?
Does the PA recognise the limits of their competence and authority and know when to seek help?
The health and wellbeing plan should take into account the questions above and the PA job description developed with the matrix in mind.
Accountability
Registered professionals are regulated by statute and are accountable to their regulatory body. Although PAs are not regulated by statute they are accountable for their actions to the personal budget holder under civil law as a duty of care and are accountable when they can reasonably foresee that they would be likely to injure people or cause discomfort or harm. The PA could also be dismissed for being in breach of their contract. Additionally, under criminal law, if a PA were to physically assault a client they could be held accountable and prosecuted.
A registered practitioner who delegates a task remains accountable for the decision to delegate and cannot delete that accountability. However, the PA is accountable for accepting the delegated task and responsible for their actions in carrying it out.

Where Partner2care identify training needs within a health and wellbeing plan, and where NSCP learning and development team undertake the training to the PA, a copy of the training report is sent to the CCG/NHS team via Partner2care. The CCG/NHS team retain responsibility that they are satisfied with the training and PA competencies which have been undertaken and subsequently delegated.

Together, Ann and I have developed a service provision which accounts for on-going monitoring and competency reviews.
We have developed a training package which includes Manual Handling, Basic life support, Food Hygiene, Tissue Viability, Personal care, Safeguarding, Infection Control and Record Keeping and Handover. We also offer training in Advanced Basic Life Support, Anaphylaxis and Resuscitation, First Aid, Dementia Awareness, Continence Management and Urinary Tract infections and oral suction.
Our objective is to meet the needs of the individual PHB holder and their carers. We offer the training as a bespoke package in the person's own home or in a class-based setting.
The joy of having developed this service (and in continuing to do so!) is to be able to provide a comprehensive, flexible, high quality and personalised service to our PHB clients and assurance to the CCG that risks are mitigated.
Does the personal health budget holder/employer view the PA as competent to carry out the task?
13 July 2015
Care Planning and Outcome Goal setting in Personal Health Budgets - Are you up to it?
Written by Tracey Roberts (Operational Lead Partner2Care and Service Re-design Manager North Somerset Community Partnership)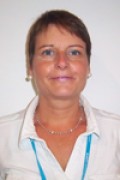 We talk about the focus of a Personal Health Budget (PHB) as a means to deliver on the Personalisation agenda – well what do we mean by that?
There are lots of definitions out there – NHS Choices describe this as a choice as to how to meet your own needs with a support plan to include what's important to you, your interests, lifestyle, personal tastes and the people in your life, your hopes for the future, what limitations you have and what you want to change and achieve by managing your own support plan and by writing your own outcomes and goals.
On the 9th of July 2014 NHS England Chief Executive Simon Stevens announced a new form of 'radical, people powered commissioning of health and social care' including personal health budgets and Integrated Personal Commissioning from April 2015 to bring together Health and Social care funding to enable individuals to have a say in how these funds are spent.
People want to know how their health might be improved by interventions that are not usually available on the NHS and to have more choice, control and flexibility. Many will be attracted to a PHB concept because it offers access to opportunities for care from a wider variety of providers. Evidence from several years of personal care in social care indicates that people with long-term physical and mental health conditions make innovative choices to help them manage and improve their lives.
Protecting a person's human rights is even central to political debate with a delay to David Cameron's proposals to change the Human Right Act to a controversial Bill of Rights. The Right for your private and family life affords you the right to develop your personality, have friendships and relationships and to participate in essential economic, social, cultural and re-creational activities of the community all of which follow a personalisation theme.
So, given this context, how do we as 'enablers' of people in achieving their goals and personalised care plans, ensure we have the right tools to do this? How do we empower people to flourish?
I believe we need to question ourselves as to what our starting point is – for me it's about having a core belief and value to realise our goals. Personally, that goal is to energise people to flourish. The Free Dictionary defines the word 'flourish' as 'to grow well' 'to do or fare well', 'to prosper' 'to be in a period of highest productivity, excellence, or influence' and 'to make bold sweeping movements.'
Are you ready to enable people to flourish? To do this we need to be self-aware and in possession of an abundance of skills and attributes. To name but a few, we need to be strong in:
Assessment – our ability to identify strengths, weaknesses and limitations and to be able to set a clear pathway for what needs improving and an ability to design these tailor made to the individual
Understanding of the current situation – are they ready to do things differently, what support and networks do they have or need?
Motivation – how can we use our knowledge and skills to influence to make a difference? How will we communicate the rewards and benefits, how can we be both directive and non-directive in a way which allows the person to recognise their hopes and wishes
Focus – our ability to be able to set clear, realistic, defined, achievable and measurable goals
Respect - to be courteous and conscious of diversity and culture and value others beliefs
Collaborative – do we listen effectively or do we take command of the conversation? Do we build effective rapport and bonds?
Empathy – can we bolster and develop ability in a compassionate and responsive manner?
Commitment – do we achieve a standard of excellence?
Initiative – are we ready to act and advocate? Can we take risks?
Optimism – be aware of expectations, obstacles and set backs in pursuit of collaborative goal setting.
Flexible – it may not go to plan and we may need imagination and creativity!
Conscientious - are we mindful and self-aware of our impact on others?
Professional – accountability for the decisions we make
Representational – our conduct and behaviours are a statement of our organisational reputation
Trustworthy – is honest y and integrity part of our values?
Advocacy – do we seek to always act in the persons best interest and on their behalf
Review and feedback – can we give candid and authentic feedback?
And finally – the most precious resource – our full and un-divided attention!
So - are you ready?
06 July 2015
Benefits and realisations of a Personal Health Budget
Written by Frances Wright and Joanne Webber (CHC Nurse Assessors, North Somerset Community Partnership) 
Both Jo and I are Continuing Health Care (CHC) Nurse Assessors. We work for North Somerset Community Partnership (NSCP), an employee owned Community Interest Company providing NHS community health services. NHS Continuing Healthcare is the name given to a package of care which is arranged and funded solely by the NHS for individuals outside of hospital who have on-going health care needs; this can be in their own home or in a care home setting.
Unlike Local Authority support, NHS Continuing Healthcare is not means tested. This means that the NHS funds the healthcare (e.g. services from a community nurse or specialist therapist which are already provided free by the NHS) and associated care needs which are identified and agreed at the Continuing Health Care Assessment.
Following a 3 year NHS Personal Health Budget (PHB) pilot and evaluation ending in 2012, people with Continuing Health Care eligibility now have a 'right to have' a Personal health Budget from their Clinical Commissioning Group. The NHS Mandate also commits to a further roll out of personal health budgets to people who could benefit from April 2015.
Jo and I have been Continuing Health Nurse Assessors for 7-8 years and have worked within CHC on providing packages of care for CHC eligible individuals (for example offering a residential care placement or providing Domiciliary care agency visits for personal care) and we are now helping and supporting people to begin to see they have options and choices about how they may want their care to be delivered by having a PHB.
We both feel that we have been on a steep learning curve and have had more questions than answers along the way! Our key learning to pass on from our experiences, though, is that when people and their families find themselves in situations where their health is deteriorating and their care needs are increasing, PHBs can and do work and can transform what may seem an impossible journey to one where there they can have autonomy over the care they wish to receive.
There is often a lot of fear, anxiety and hesitation when we tell people they can do things differently, but we've found with the right support and guidance, PHBs can alter their care path from one where we are saying this is 'what we have to support you' to 'how would you like us to support you and what would you like it to look like'.
Our patients have fed back to us in the past that their experience of receiving care has meant that they may have had a variety of carers, some of whom they didn't know, with limited flexibility of visiting times and limited choice of what could be provided (if indeed there was any choice).
With PHBs our patients can choose to manage their own budgets, employ their own staff, build their own support systems from family and friends, volunteers and traditional care providers, and develop a Health and Well-being care plan with our support and that of the CCG which is meaningful and bespoke to them. This flexibility has not only given our patients and their families a truer sense of autonomy and self-value but has enabled us as nurse assessors to deliver our services in a holistic and personalised way. Some of our patients who now have PHBs have told us that they enjoy being the employer, that life is more normalised and that they feel in charge.
Building in contingencies to the packages of care gives a safety mechanism to the last minute changes they may need to make, and to facilitate being able to plan respite or activities that address social and emotional needs which previously they were unable to do. They can still access NHS services and still have the support of their community services.
Jo and I are delighted that our patients are now able to take a 'long-term view' and are not constrained to just looking at their imminent needs but encouraged and enabled to plan how they can improve the quality of their lives together with their families, and be able to choose what suits them best rather than to be prescribed to. Also for us, one of the major benefits is that the patient knows what their budget is; they know how much care costs and can make informed decisions about the priorities that are meaningful to them. They sill retain our support and work closely with the CCG to set their health and well being outcomes and reviews but the focus has changed, it's now their focus not ours.
In the future we'd like to see more flexibility and innovation, we need to listen to what has worked well and what we can do better and what we can do to provide and support the extension of services to genuinely meet what our patients want in making a difference. In the new world we'd like to see 'out of the box' goal setting and to be there to help make it happen!
29 June 2015
Personal Health Budgets - Whose Responsibility?
Written by Jane Towler (Commissioner for Continuing Health Care North Somerset Clinical Commissioning Group) 
Looking back I know I've been lucky. As a young child my daughter was fortunate to have a pony, and as she grew older – a horse. I've sometimes questioned myself on this expense and rationalising the luxury of it, but now I know it was worth it. The deal was – you can have the pony (and then the horse) but 'you take the responsibility'!
That meant my daughter was responsible for the grooming, exercising, healthy diet, nurturing, loving and yes - the mucking out! In return she has the trust, companionship, responsiveness and love from her horse – it's a symbiotic relationship – and what did I achieve – an invaluable opportunity to teach my child responsibility.
As a commissioner for Personal Health Budgets (PHBs) I could say there are similarities to my role as a commissioner as there is to a parent. I hold myself to account for the trust, values, responsibilities, engagement, performance and respect of those people who need services delivered. With a PHB, the individual becomes responsible for the care and services they choose to purchase in partnership with the CCG (Clinical Commissioning Group).
Commissioning in PHBs opens the door for us to loosen our paternalistic approach to providing services and open up the platform for individuals to be in the driving seat as the creators and shapers of the services they want to receive and benefit from, to become responsible participants not just receivers of services provided.
Recently, In Control, Lancaster University and Think Local Act Personal published a national survey of the experiences of 129 PHB holders and 101 carers. They found positive outcomes for PHB holders and carers in feelings of independence, having choice and control and improved quality of life and relationships with family.
The NHS 'The Forward View Into Action 2015/16' published in December 2014 calls for a major expansion in giving patients more direct control and in the offer and delivery of personal health budgets where evidence indicates they could benefit. The expectation is that by April 2016 personal health budgets or integrated personal budgets across health and social care should be an option for people with learning disabilities, to improve the lives of children with special educational needs and personal health budgets to be part of community engagement to make clear goals on their expansion.
In North Somerset CCG we have been working hard to develop our PHB services. Our approach has been to be open-minded, non-judgemental of pre-conceived ideas of what a PHB should look like and to be able to learn and develop as we progress in partnerships with our co-providers. We've taken the mantra of 'my responsibility ' with us to remind us that if we remain embedded in our culture of process, pathways, risk reporting, governance and accountability we will set our own limitations and ultimately limitations on our patients. Whilst retaining our responsibilities to regulations and guidance, our choice, not unlike our patients, is to learn to bend with the wind and in that way we can retain our responsibilities as NHS organisations whilst boldly moving towards the cultural shift that our societal and economic drivers require of us and to effectively plan and meet service changes in collaboration.
Our patients need different things, our patients choose different ways of getting things done, of meeting their health outcomes, of making those choices. Our role as commissioners is to hear these individual needs and to be responsible and responsive and to be bold enough to say – 'You be responsible, you choose, and we will help and guide you along the way'.
22 June 2015
4 Myths about personal health budgets
Written by Scott Parker (Commercial Manager, North Somerset Community Partnership) 
Intuitively, most people involved with healthcare get the basic concept of personal health budgets. Offering people who receive health and care support the opportunity to shape the services they receive, can only be a good thing, right? Well I am one of those that say 'yes'. Yes, those receiving care, along with their families, should have a bigger part to play when planning for their care and support.
Yes, supporting people to achieve their personal goals helps improve health. Yes, supporting people to support themselves is the right thing to do.
But there are healthcare professionals who aren't sure if personal health budgets are the right thing, even if they do agree with the aims of ensuring choice, flexibility and control. Having spent the last 12 months working in a team to develop services to support people choosing personal health budgets in the Bristol area, I can say that there are 4 myths, misconceptions and approaches which we need to address;
1 - You can spend the money on whatever you'd like
The first one is actually a misunderstanding and quite simply dealt with. Whilst speaking with healthcare professionals I regularly get asked if people can simply take a personal health budget and spend the money on whatever they want? Well, the answer is no, every person receiving a personal health budget has a personal care plan and money is only spent on services and support which help achieve the personal goals and health outcomes. And, as you might expect, the money cannot be spent on alcohol, gambling or anything which is illegal.
2 - The quality of service will decrease
Next is the question of ensuring and assuring quality. Quite rightly, we should always strive to provide the best possible outcome for patients and delivering high quality care is a core component of this. A question I am often asked is that if a personal budget holder can buy services from wherever they like or have personal assistants conducting tasks which a nurse currently does, how will quality be maintained? This well-motivated and informed question, normally comes from practitioners who are constantly striving to achieve the highest standard of care they can and they don't want anything to compromise patient care.
I believe that personal health budgets can actually improve quality but we do need safeguards. By ensuring that personal care plans are clearly articulating risk, how this will be addressed and by who, I think we are starting from a good place. It is then up to the local commissioners and personal health budget support services to implement this effectively. We must always ensure staff are trained and competent to do what we are asking them to do. Appropriate case management needs to be put in place and of course we need to check we are delivering the health outcomes described in the personal care plan. There is an ever increasing number people using personal health budgets and within this, an ever increasing body of evidence that outcomes improve and quality does not fall. However, it is going to take time until everyone is won over.
3 - Personal Health Budgets reduce costs
Some people believe that personal health budgets are in fact all about reducing cost or even a way of privatising the NHS by the back door. In some ways this is a difficult one to answer. For personal health budgets to be a success there needs to be a wider variety of service and support options for people to choose from and for this to happen, I do believe we need a larger number of service providers. Personally I would like to see local and community driven services developing, really maximising the existing assets of people and the community, but that is for another blog. Back to the main point. In many ways I think personal health budgets can be a more effective way of spending the health pound; people who are in control of their health and achieving their personal goals are less likely to be reliant on the health service. In the long run this can be one of the ways we can make the money go further. I do believe that with budgets not keeping up with demand, we need to be pragmatic and embrace new ways of working….we will never have enough doctors and nurses.
4 - Personal Health Budgets will change the NHS culture
In my mind the final point we need to address is possibly the most challenging, that of culture. Within the NHS there are a lot of dedicated professionals, drawing on years of training and experience to make an effective and credible clinical judgement. In my opinion this is one of the things which makes our health service one of the best in the world. We can sometimes stand accused of confusing our own opinion with fact. For the wider personalisation agenda to succeed we need to remember that people know their lives better than the professional does. We can do this by changing the conversations we have, recognising the individual has a lot to offer and by having a genuinely authentic relationship with our patients.