MONEY FOR TRAINING FOR INDIVIDUAL                   
EMPLOYERS AND PAS AVAILABLE FROM SKILLS FOR CARE
Applications for 2019/20 funding closing soon
Personal Health Budget holders who employ their own care and support can apply for money from Skills for Care to pay for training. The training can be to develop their skills as an 'employer' and to develop the skills of their personal assistants (PAs). It can be used to pay for lots of courses including being a good boss, moving and assisting, first aid and health and safety, and can also cover the cost of travel and hiring a replacement PA. Applications for 2019/20 funding closes on 28 February 2020 and you can find out more on the Skills for Care website. Please share this information with the people that you support – you can also email Skills for Care to request printed copies of the 'Money for training' leaflet to promote the funding.  
RAISING FUNDS FOR CHARITY
Partner2Care have been busy baking and raising funds for two very worthy charities, Breast Cancer Care and Macmillan Cancer Support.
Last month Partner2Care in partnership with Harbourside Family Practice, Portishead, raised £150 for Macmillan Cancer Support through cake bake sales.
In July we raised £74.60 for Breast Cancer Care by holding an afternoon tea here at Marina Healthcare Centre.



ACCOLADES AWARDS 2020: IT'S YOUR TIME TO SHINE
If you employ your own personal assistants and are committed to your own and their learning and development, enter Skills for Care's Accolades and get recognised for the great work you do.
If you work with individual employers who are doing a great job, nominate them for the Accolades 2020 or encourage them to enter themselves.
 
The 'best individual employer who employs their own care and support staff' category is a chance for individual employers to recognise their achievements and celebrate all the hard work they and their teams do.
Individual employers can enter themselves or be nominated by someone else, such as a user led organisation, or their PA. Entries can be submitted any time up to Friday 21 June 2019, and finalists will be invited to an awards ceremony hosted by TV dance legend Anton Du Beke. Find out more and apply here.
 

NHS ENGLAND PEOPLE'S EXPERIENCE SURVEY 2019     
  Share your experience of your personal health budget, integrated personal budget or personal wheelchair budget:  NHS England survey closes 14th May 2019
What is the survey about?
The NHS Long Term Plan was published in January 2019 and includes a commitment to expand personal health budgets – including personal wheelchair budgets – so that 200,000 people can benefit by 2023/24. As numbers increase, it is important for you and other budget holders to be able to openly share your experience of having a personal health budget, integrated personal budget or personal wheelchair budget – from your first conversation, to the ongoing care and support being provided. NHS England will use the survey findings to understand progress, and to prioritise their work to support local and national quality improvement.
Who is the survey for?
All personal health budget, integrated personal budget and personal wheelchair budget holders, whether current or historical, are invited to share their feedback about their experiences. NHS England would also like to hear from budget holders who filled in the survey last year. Relatives, carers or friends can fill in the questionnaire on your behalf.
How much of my time will be involved?
The questionnaire should take approximately 30 minutes to complete.
Who is involved in this survey?
This survey is being funded by NHS England, who have commissioned Quality Health to carry out the work. Quality Health has over 30 years' experience in the NHS of managing staff, patient and service user surveys as well as the necessary data protection and data security accreditations for this work.
Do I have to take part in this survey?
No, taking part is entirely voluntary. If you do not wish to take part, you do not have to give a reason and you will not be asked again. Similarly, if you do agree to take part you are free to change your mind at any time until you have completed and submitted the survey. It will have no effect on the service you receive.
How is the information used?
Quality Health publishes the results, and NHS England uses them to improve personal health budgets. Last year, this work included looking into a range of ways to make information better, exploring the challenges of employing personal assistants and helping commissioners to improve personal health budgets for NHS Continuing Healthcare.
How to access the questionnaire
The questionnaire is available for online completion HERE.
To speak to someone about the survey
If you have any queries about the questionnaire or about how your information may be used, or if you require help completing the questionnaire, please call the FREEPHONE helpline number on 0800 783 1775. A translation service is also available if required.
ACCOLADES AWARDS OPEN FOR GREAT INDIVIDUAL EMPLOYERS 
If you employ your own personal assistants and are committed to their learning and development, enter Skills for Care's Accolades and get recognised for the great work you do.
If you work with individual employers who are doing a great job, nominate them for the Accolades 2019 or encourage them to enter themselves.
The 'Best individual who employs their own care and support staff' category recognises the achievements of individual employers who effectively recruit, manage and train their personal assistants (PAs) so that they can live the life that they want.
Entering these awards is a great way to recognise and celebrate the hard work you and your PAs do every day. And if you get through to the final stage, you will be invited to our celebration event with your PAs – which can really boost their morale and confidence. 
Find out more and enter at www.skillsforcare.org.uk/Accolades. Entries close on Friday 07 September 2018 at 5pm.
STEP INTO SPRING TARGET EXCEEDED
The Partner2Care team have exceeded their target to raise £346.00 for a great cause, Marie Curie. Marie Curie are a charitable organisation offering expert care, guidance and support to people living with a terminal illness.
The challenge involved each team member walking 10,000 steps every day of March 2018. 
This often involved braving some challenging weather!..
NEW NATIONAL PERSONAL HEALTH BUDGET EXPERIENCE SURVEY
The first national Personal Health Budget (PHB) experience survey from NHS England will be available to complete until 30th April 2018. It has been introduced to improve how PHBs are offered in England. We'd love to hear your experiences. Please click here to take part.
VISIT FROM JUDITH BROWN, CHIEF EXECUTIVE, NSCP
Last week we welcomed a service visit from Judith Brown, Chief Executive, North Somerset Community Partnership (NSCP).
Judith reflected "Thank you to the Partner2Care team for a really inspirational Board Service visit yesterday.
Great to meet all the team and to get a far more detailed understanding of all that you do and the opportunities going forward. Delighted that mobile working is becoming a reality and to hear about how you work with our commissioners. 
Special thank you to Julia Counsell for taking me to visit Matthew and his wonderful family. The benefits to this family of a PHB and their own personal assistants is phenomenal and I could really see P2C in action. I was also delighted to see and hear about how we are working with children and young people in addition to the adult population."
NEW PARTNER2CARE PAYROLL SERVICE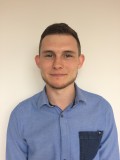 Article from Autumn editon of Pulse
As part of their service Partner2Care (P2C) help to recruit Personal Assistants (PAs) for patients looking to employ their own support staff, allowing them more choice, control and flexibility over their care.
Previously the payroll aspect of the recruitment process was subcontracted but since the beginning of July 2017, Partner2Care have become a payroll provider.
The team have recently appointed a new Payroll Officer, Louis Roberts. Louis' role consists of liaising with NSCP's Finance Team to ensure monthly payments are made to employees and HMRC. His role also includes setting up new Personal Health Budget (PHB) holders as employers with HMRC, processing PA timesheets, issuing payslips and calculating HMRC contributions.
Patients will benefit from continuity of using one service for all aspects of the employment and recruitment process. This has already helped alleviate any confusion and worry over who employers and employees need to contact if they have any queries or issues.
Partner2Care's new payroll service provides a more streamlined process for patients and going forward aims to make many improvements to the service previously provided.
The team are delighted to welcome Louis and are looking forward to continuing to provide this new service to patients.
Personal health budgets: how can healthcare professionals empower patients?