ACCOLADES AWARDS OPEN FOR GREAT INDIVIDUAL EMPLOYERS 
If you employ your own personal assistants and are committed to their learning and development, enter Skills for Care's Accolades and get recognised for the great work you do.
If you work with individual employers who are doing a great job, nominate them for the Accolades 2019 or encourage them to enter themselves.
The 'Best individual who employs their own care and support staff' category recognises the achievements of individual employers who effectively recruit, manage and train their personal assistants (PAs) so that they can live the life that they want.
Entering these awards is a great way to recognise and celebrate the hard work you and your PAs do every day. And if you get through to the final stage, you will be invited to our celebration event with your PAs – which can really boost their morale and confidence. 
Find out more and enter at www.skillsforcare.org.uk/Accolades. Entries close on Friday 07 September 2018 at 5pm.
STEP INTO SPRING TARGET EXCEEDED
The Partner2Care team have exceeded their target to raise £346.00 for a great cause, Marie Curie. Marie Curie are a charitable organisation offering expert care, guidance and support to people living with a terminal illness.
The challenge involved each team member walking 10,000 steps every day of March 2018. 
This often involved braving some challenging weather!..
NEW NATIONAL PERSONAL HEALTH BUDGET EXPERIENCE SURVEY
The first national Personal Health Budget (PHB) experience survey from NHS England will be available to complete until 30th April 2018. It has been introduced to improve how PHBs are offered in England. We'd love to hear your experiences. Please click here to take part.
VISIT FROM JUDITH BROWN, CHIEF EXECUTIVE, NSCP
Last week we welcomed a service visit from Judith Brown, Chief Executive, North Somerset Community Partnership (NSCP).
Judith reflected "Thank you to the Partner2Care team for a really inspirational Board Service visit yesterday.
Great to meet all the team and to get a far more detailed understanding of all that you do and the opportunities going forward. Delighted that mobile working is becoming a reality and to hear about how you work with our commissioners. 
Special thank you to Julia Counsell for taking me to visit Matthew and his wonderful family. The benefits to this family of a PHB and their own personal assistants is phenomenal and I could really see P2C in action. I was also delighted to see and hear about how we are working with children and young people in addition to the adult population."
NEW PARTNER2CARE PAYROLL SERVICE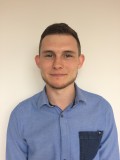 Article from Autumn editon of Pulse
As part of their service Partner2Care (P2C) help to recruit Personal Assistants (PAs) for patients looking to employ their own support staff, allowing them more choice, control and flexibility over their care.
Previously the payroll aspect of the recruitment process was subcontracted but since the beginning of July 2017, Partner2Care have become a payroll provider.
The team have recently appointed a new Payroll Officer, Louis Roberts. Louis' role consists of liaising with NSCP's Finance Team to ensure monthly payments are made to employees and HMRC. His role also includes setting up new Personal Health Budget (PHB) holders as employers with HMRC, processing PA timesheets, issuing payslips and calculating HMRC contributions.
Patients will benefit from continuity of using one service for all aspects of the employment and recruitment process. This has already helped alleviate any confusion and worry over who employers and employees need to contact if they have any queries or issues.
Partner2Care's new payroll service provides a more streamlined process for patients and going forward aims to make many improvements to the service previously provided.
The team are delighted to welcome Louis and are looking forward to continuing to provide this new service to patients.
Personal health budgets: how can healthcare professionals empower patients?